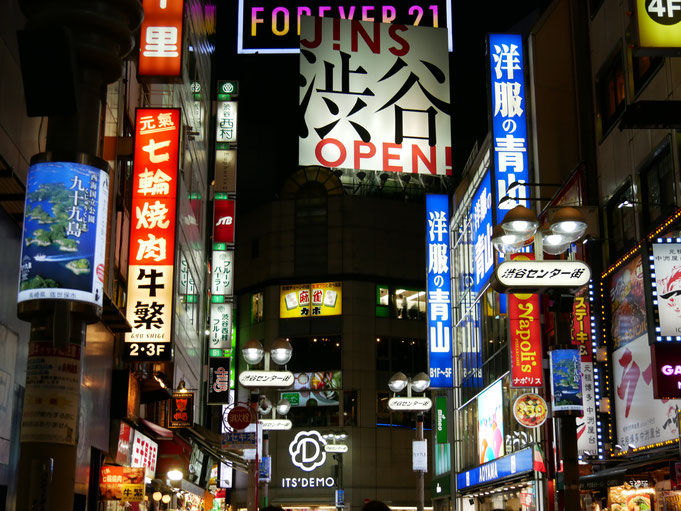 Let's start this blogpost before we stepped into the plane for a new adventure – Japan was calling! Obviously we were super excited but also a bit nervous to discover the country oft he rising sun. You hear so many things about the people, the culture which is waaay different to what we know etc etc. But I can tell you: You don't have to be afraid of anything – we met lovely and very helpful people! Nonetheless, I can recommend to prepare yourself for a travel to Japan and there's where my first hot tipp comes in place: I booked an online class / course about Japan with Ronja. You can learn everything in your own pace, the course is splitted in several weeks where you focus on different topics and you are going to learn a lot about the culture which will makes your life easier from the very beginning when you enter Japan and it has lots of useful content which you will need while travelling. Most important: Food insights – but everything else is covered too and if you get a language guide in addition you will be perfectly prepared. The course with Ronja is targeting people talking Swissgerman or German and want to learn not only vocabulary, but also about the specials which come along with the Japanese Culture. Check it out here for more infos (available in German): http://www.ronjasakata.com/easyjapanischlernen/ 
Suddenly the day, Mid of May 2017 came where we jumped into the Swiss plane for our direct flight to Tokyo and everything went well and super easy. We found the fast train we had to take for the district Ueno, where our first hotel was. I can recommend this area, you are very close to the trainstation with many hubs, sooo many lovely restaurants and streetfood and the Manga quarter "Akihabara" is just a walk away. Arriving in our Hotel (Coco Grand Ueno Shinobazu), we got a warm welcome as well as our WiFi Pocket which I purchased online before we left Switzerland. I can highly recommend that too when you're travelling in Japan as you can access then to the internet whenever you need too and sometimes it was helpful to get help from Google Maps : ). Mentioning Google Maps – we had  a mission to accomplish: For our last days in Japan we planned to rent a Car as we were heading to an island (come back to this later on this blog) and if you rent a car, you need to get an official translation of your license which you can get only in a so-called JAF office. Before beeing back at the trainstation, we got already interviewed by a Japanese TV station – what a welcome : ) – it was much fun tough. 
Thanks to Ronja's course we managed to get tickets for the circle-train-route very easily and by walking another 10 minutes from the station (with the help of google maps), we found the office for getting the translation. They asked for coming back in two hours and then we had it in our pocket – the translation costs you around 30.- CHF.
As we spent first 2 days in Tokyo before heading to Osaka where our 10-days trip started which ended in Tokyo as well, I mention here our personal highlights we had in this amazing city:
Kappabashi street: WOW! Everything you can imagine about the Japanese cuisine and it's accessories (knives, teapots etc) can you find here – very impressive
Kiddyland – the paradise for gadget lovers
First (and not last) blacksesam and Matcha icecream -  soo yummi!
Yakitoria (grilled chicken) streetfood and meeting new friends from Tokyo and Japan. It's amazing how everyone's love Switzerland and Swiss People. We can be very blessed for beeing associated with such positive feelings. I do hope that our touristhotspots here in Switzerland don't screw it up and treat our asians tourists as nice, polite, warm and lovely as we got treated!
Cat Café in Akihabara – Great fun having a drink surrounded by many many cats. Akihabra gets very busy on weekends but it's worth having a look there especially if you have a <3 for Nerds 
Pachinko Game Hall – Very impressive how Japanese love this game hall and can spent an entire day (weekend of course, else they're busy with working) in these smokey and loud halls. We tried it once too, didn't understand it really and lost only : ). Our guide told us that in Japan the pachinko halls generate more revenue than the three biggest casinos (Singapore, Macao and another one) in Asia together. Crazy! 
There are many parks which makes it easy to escape from the big city life for some moments. We had a stroll at the one in Ueno as well as the Meji Shrine Park which is close to Shibuya
Shibuya – wow I just love it. Famous for it's crossing just next to the station, I could stand there forever and watch the crowd. We crossed it several times as well and it's most fun if you don't go for a straight line. We also visited the famous dog figure just next to it. One of my highlight in Shibuya was a tiny side street, were you could go into some local bars. We decided to check out the bar called "Tight" and I've never been in a bar "tighter" than this one. When you enter you first have to climb up some tight stairs and then you're right into the bar where max. 10 people fit in -  we were probably nr. 11 and 12 hihi. Soo much fun, meeting local guys there who are studying architecture and love to know everything about you while welcoming you approximately 10 times into their country. I believe that travel create the most memories, where you meet lovely people and this was definitively one of these moments.
Shinjuku – another great district of Tokyo. You have to experience by yourself and judge then. We had there a great italian dinner (yes sometimes you need a break from the delicious japanese food) and nice drinks in a bar.
Asakusa Sensoji Temple & Nakamise Market: We went there early morning when the place is not too busy. The Temple is famous for it's big latern and the area is lovely and has it's typical japanese charme. While passing the road there, you are going to see a real Beer Tower, which ist he Building of Asashi Beer, the Japanese Beer – I really like this kind of Japanese humor.
Tokyo Tower – Seeing Tokyo from the top – impressive. There is a newer, higher building (Tokyo Skytree), but I enjoyed the view from the 333 meters high tower already.
Imperial Palace: Well I have to say you don't see much, just a little bit from the outside. The family doesn't live there it's mainly for official visits and it opens the door for the public only twice a year – at new year and at the king's birthday, which was not when we were there.
Edo Museum – I am not a museum lover but this museum is a must! Edo is the former name of Tokyo and it's just very impressive to see how often this city got destroyed by either war, fires or earthquakes and every time it got rebuilt in even bigger dimensions. The museum is set up very cool with lot of interactive things where you can dive in into other eras.
Odaiba Bay Area – We've been there only for pictures (where you can spot Tokyo's state of liberty) and lunch, but it looks lovely. If we had more time, we would have definitively spent some days there, relaxing on the beach, doing some SUP. I think there is nothing you can't do in this city!
After our days in Tokyo, we flew to Osaka where we got directly from the airport into the hotel for one night before our trip started. We have booked this trip through https://alljapantours.com/ and chose the "Best of Japan Tour". 
Early in the morning we got welcomed by our guide who is originally from Australia, living more than 10 years in Tokyo now. Soon we jumped into our coach and met the other travellers from different age, most of them older than we are and ALL of them American. Well this isn't a big surprise as the travel organisation is from the US as well and jip, sometimes I don't mind if nobody understands me :)
For the first day, we had the famous Himeji castle on our plan and when getting there (think it was about a 2 hours drive) we could see it, shining bright on the hill surrounded by blue sky. For me it was just another wow-moment in this beautiful country and we spent around 1 hour there, getting into the castle as well to see the impressive wooden building from the inside as well.
After this, we headed further to Kurashiki, a very lovely town where you can follow along the canal to stroll through the different shops. Very charming! I had of course another sesam icecream as I can't resist when I see an icecream shop with it's sesam offerings. 
Late afternoon we were heading to Hiroshima, stopped at the supermarket for grabbing sushi which we took later for picknick at the Harbour of Hiroshima.
Next morning, we started the day with a wonderful view over the harbour of Hiroshima for breakfast and soon soon we moved on to the Island Miyajima which is famous for the Torii gate of Itsukushima Shrine. It's famous as the gate is in the water and depending if its low or high tide, it looks like the gate is floating.
What I can highly recommend is to go here a bit further, at least to the Diashoin Temple which is lovely and has cute figures around. You could walk up here even further to the mison hondo. We didn't have time to go that far, however if you are interested - this is the temple where you would see the eternal flame and has been visited by the Dalai Lama too. 
Back in town, we had one of my personal highlights of the tour: We went to a japanese cooking corner for cooking class and we learned how to cook Okonomyaki! Words can't describe how much fun and delicious this was! Okonomyaki is kind of a japanese tortilla or Omelette but still very different to it too. It is a mixture of batter and cabbage, flipped multiple times while adding other ingredients such as bacon, shrimps, egg etc.  You have to try it out and Hiroshima is famous for Okonomyaki altough we had some yummi Okonomyaki in Ishigaki too. We will for sure try it out back home as well, so far we bought the okonomyaki sauce and hope to make the rest too :) If you have the chance to try it out by yourself in a cooking class, do it - it's "umai" as I would say :)
Beeing full of Okonomyaki, we went to the peace memorial of Hiroshima and the atomic bomb museum. Honestly, this was not my favorite part to look back to this very very sad and tragic part of history. When you look out to the world today, it seems that people will never learn from the past and this is even the bigger tragedy. Anyways, the museum and the park were still interesting to see and when you're in Hiroshima, you just have to do it and judge then. For me it was very impressive not only in Hiroshima but in Tokyo as well to see how often cities got destroyed and re-built, every time bigger and safer. 
After the museum, we were heading to Shikoku Island, it was a scenic drive as we passed different bridges which connet the islands. We checked in at Imabari and had Kaiseki for dinner. Kaiseki is a traditional japanese dinner with several courses, comparable with spanish Tapas (again spanish food after the tortilla comparison :) but all contained fish and i was not always sure what I eat. It was hmmm interesting :).
For relaxing, we decided to go there to the traditional Japanese bath, the Onsen. Going to the outside pool, I got welcomed by to Japanese Women. We laughed a lot together as I tried to speak Japanese, they tried to speak English, we both failed and kept on laughing. I have to say I absolutely love the people (I think I did this already) but can't say it enough. Their kindness, friendliness is soo charming. When I went out of the Onsen, they handed some glasses of water to me. After the hotsprings my head must have turned red like a tomato because of the heat that they thought I might need some help :) :) :) What a lovely memory I will never forget - thank you Japan for this too!
New day, new adventure! On day 6 in Japan we started with a relaxing boatride through the valley of Oboke George which was cool, but I think when you're from Switzerland and been e.g. to Ticino it was not thaaaat special to be honest. Afterwards we did a little hike as we had to pass 1368!! steps to finally arrive at the Kotohira-gu-Shrine on the very top. Humid weather conditions and 29C didn't made it this easy when your time was limited to one hour but yes we made it and could enjoy a nice outlook over the region. The good thing was that on the way back we could cheer the people fighting against the steps with a "ganbatteee" (which means don't give up, you will make it!) and they really appreciate it.
Down in the town we had time to quickly slurp a yummi Udon soup and then we were already on the way to our next stop, the Takamatsu Ritusin Park. This is a japanese garden on which it took more than 100 years to be built. The park was a great stop to calm down and gaining energy again after the exhausting step-walking before. 
After the garden visit we headed in direction Kobe over bridges, having ocean view and stopped there for dinner to savor the worldfamous Kobe Beef. It was delicious again and I am sure Kobe itself has a lot to offer. I wished we had there more time as the city with the harbour looks very pretty and moderne, but unfortunately we stopped there only for dinner and headed further to Osaka for the night.
Day 7 - another one fully packed with new highlights! First stop in the morning was, obviously another tourist hotspot (makes sense if you book the best of Japan tour to see those, doesn't it?) In Nara we met in the todai-jj temple the Big Buddha. Big Buddha is 16meters high and very impressive. and the temple area had tons of deers on the way to the entrance. This was actually also the first time since we arrived we heard people talking SwissGerman, tagged with a Vögele Reisen on their Bag :). Afterewards we enjoyed a nice Bentobox Lunch and were then heading closer into direction of Kyoto. First stop in the prefecture of Kyoto was a Sake Museum where we got an insight in the Sake production and could taste it afterwards of course too.
After Sake it was time for some afternoon tea :) We stopped in Uji. Uji is famous for the production of Green Tea and we could join a traditional Tea Ceremony which was very very cool. Before I had the chance to dance with a robot which was fun too :). When you think at a certain time you have enough of temples and shrines - I can tell you every time you get amazed again as each place is very special in it's own way. So it was at the Fushimi Inari Shrine (maybe you recognize the place from the movie Memorial of a Geisha) - you can pass there a 4km long path through many many red shrines. the further you go, the more lonely you get on the way up :). Lovely place and a good opportunity to shop lovely tea pottery for an affordable price.
In the evening, we headed to the earlier capital of Japan, to Kyoto. I really loved the city as it has it's charm with the difference of modern vs. traditional, seeing this in buildings, in the street and the famous Geisha quarter of course. For dinner we went by taxi to downtown Kyoto (our hotel was a bit outside) which turned out in a new adventure too: Our guide made a reservation in a Sushi restaurant and noted the name of the restaurant in Japanese on a paper to show the taxi driver and people in case we can't find it However, the paper didn't make it to the taxi driver and has been left behind in the hotel instead and we had no idea where we had to go as we didn't even knew the name of the hotel :) All we knew was that the restaurant was in Ponto Cho - a very very cool street you shouldn't miss out when you're ever going to Kyoto. Anyways, after some calls to the hotel they found the paper and could at least tell the name of the hotel. Luckily, I remembered what I have learned in the japanese class and asked a local if he can tell me where to find the restaurant. It was just in front of us and so we arrived on time for veryvery delicious Sushi and had an enjoyable dinner with a great couple from NewYork who accompanied us. 
The next day the agenda was scheduled for other activities in the area of Kyoto. First we visited some Zen Gardens and had a stroll through the famous Bamboo Sagano Forest. The forest is close to the Togetsukyo Bridge as well - this bridge is one of the most photographed subject during cherry blossom. As we haven't been there during the season I didn't find the bridge very special and didn't even took a picture of it. If you're interested how it looks like, just google it then :)
I also have to mention the kids. They are soo cuute and polite and seem that they have to check out the tourist hotspots just to interview tourists about japan for learning English meanwhile too. Of course I got interviewed as well and was happy too when they smiled back. 
Next point on the agenda, guess what - was another temple :) This time we visited the Golden Pavillion Kinkakuji Temple and as I said before, when you see this golden building surrounded by water and the park, you are amazed again. It's just stunning and you can't anything do than just enjoy the view. Lunch stop was at Tonkatsu just in the Nishijinn Textile Center where we could enjoy a Kimono Fashion Show which was fun too.
After the show we were heading to the Kiyomizu Temple - unfortunately it was under construction this time and maybe because of that not thaaat special to me as the others but I was really impressed about the constructor workers there (you will see why in the pictures). Fun thing here were again the kids who all wanted pictures with us and we wanted with them and at the end all were happy :)
In the evening, we had a tour through Gion, the Geisha district in Kyoto, unfortunately we didn't see one, but still was very interesting. Kyoto really touched my heart and I hope to come back one day.
Leaving Kyoto behind, our next stop on the next day was first the Ninja House which was very interesting to see how clever and flexibel Ninjas must have been to escape quickly from their enemies. Afterwards we were heading to the Miho Museum, very well known for it's architecture - impressive building! Lunch stop was at a motorway service station where you can order food from the vending machine. My spicy soup was veeery delicious I have to say. and veeery spicy too :). We went then further -I know what you think now - to the next Castle, this time the Hikone one. Hikone was interesting too, but as it's white it reminded me to the Himeji which was for me a bit more special and impressive than Hikone but also here - perfect place for a stroll around. 
Then time has come for the one and only Shinkansen ride on this trip. It was one stop only and you can imagine the trainride was just passing way tooo fast, but was fun to get this experience during the trip as well. In the evening we had again a lovely Kaiseki dinner, followed by another onsen session which was a pretty big one with a nice outside area before we went to "bed". Actually this time we were sleeping on tatami mats and I was really looking forward to sleep at least one time in a typical japanese hotel room which I can highly recommend to everyone!
The day has come where we had to head back to Tokyo. This time we took the front seat of our coach to get the panoramic view on the highway where very soon Mount Fuji appeared. This was actually as well our target of the day, so we drove to Hakone, where we took the cable car on top to get a better view on Fuji San. We were really lucky cause it's never guaranteed to see the peak of the sleeping volcano, as it's usually surrounded by clouds but we had a fantastic view! You can also eat black eggs there, rumours have it that you will live much longer if you do so. Fact is, that only the shell of the egg gets coloured in black by the sulfur which you smell around the volcano anyways.
Next stop was for lunch at lake Kwaguchicho, which reminded me a lot to Switzerland. As everywhere in Japan, it's all very clean, you are surrounded by mountains, valleys and have beautiful lakes where you can go for a pedalo ride for instance. 
As we couldn't get enough of mount Fuji, our driver took us to the 5th station of Mt. Fuji, which is actually the farest you can go by car where the clouds just disappeared again and we had another great view to it. With this highlight, it was time to move into direction Tokyo, which has been the last stop on the trip, but not the last trip on this vacation :). 
We enjoyed another great crossing at Shibuya, had delicious Negishi dinner (which is beef tongue, sounds not that nice but it really was) and met friends in the Tight Bar I mentioned in the Tokyo highlights before. 
The next day, we visited the last temple for this trip. The Asakusa Sensoji temple is famous for it's big latern and the Nakamise Market nearby, visited the Imperial Palace, enjoyed a fantastic bird's view from the 333 meters high Tokyo Tower and enjoyed a nice lunch at the Odaiba Bay Area. The Edo Museum was part of the afternoon program which was another highlight from me too! Time has come to say goodbye to everyone on this trip and we enjoyed our evening in Tokyo by a yummi Italian Dinner  in Shinjuku, another great district in Toyko, which is all described in more detail in the highlights of Tokyo at the beginning of this blog entry
Time for some vacation of the vacation! Very excited, we took the Airport Bus in the Morning to fly from Tokyo Haneda to Ishigaki which is a tropical Island, close to Taiwan but belongs to Japan. We arrived safely after around a 3 hours flight and soon could pick up our rental car. As mentioned before, you need to get in prior a translation of the driver license, which is not a big deal. Just make sure that the translation belongs to the driver license of the driver you have registerd on the booking, else it gets complicated (like in our case) but with the assistance of the rental company you can solve this too.
Starting to drive it was going to be interesting as we are not used to drive on the left side. Surprisingly, it went pretty well. I think it helped that the max. speed is 50 km/h on the entire island. Coming from Tokyo it felt a bit strange not seeing any car or people on the road, but nothing to complain about it. 
In Ishigaki we stayed in a lovely B&B (actually without Breakfast but you can get it on request too) called Luyalila which is loacated at Kabira Beach. It's a lovely place, but you have to know you can't swim there because of the current. Therefore I highly recommend to rent a car when going on the island. 
My highlights of the 5 days of the island:
Pina Colada Bakery - we stopped there every day when it was open as it has delicious offerings you can eat then at the beach
Yonehara beach - great place you have corals and fish directly in front of you. We've been there just before rainy season and there was very low tide
Shisa Park - you will meet there traditional Okinawan figures who are supposed to protect the houses. (http://visitishigaki.com/culture/shisa/) 
Setsukaya Restaurant, Kabira- you have to eat at least once at Setsukaya. Oh my god! This is by far the best seafood salad I had ever in my life. Additionally, you have to try out the peanut tofu. Sooo delicious and all cooked by Japanese Mammas. Very charming restaurant!
SUNSET SUP with visiting a cave - much fun, not very cheap tough.
Okonomyaki dinner - sooo yumm. I forgot the name of the restaurant but it's in Kabira too and I can highly recommend it as well as the Sushi restaurant just nearby.
Take the Ferry to Taketkomi Island. You can rent bicycles there and drive around the island with a stop at the star beach where the sand looks like millions of little stars. You can also swim there but you would need to take some shoes on as it has rocks and seacucumbers in it. When we were there it was about 29 degrees and 95% humidity - if you're there during another season it might be even more pleasant :)
Sunset Beach - the best beach for swimming as it is sandy and you can rent sunbrellas there too. 
go to the Lighthouse North - Cape Hirakubozaki - what a view! For the sunset you're heading then better to the Kannonzaki lighthouse in the South
Funakuro no Sato - great restaurant where we could enjoy some Geisha entertainment too :)
After 17 days packed with adventures in Japan we had to return our rental car, experienced a nice party at the gas station before we left and hat to fly back to Tokyo. Luckily, there is an airport limousine who is connecting Haneda with Narita (from where we had to fly back to Zurich), and just slept at the airport hotel before we did some final shopping at the airport and headed west back home.
There is almost nothing I didn't like or love about Japan, apart from one thing and it took me three times until I knew the name to make sure I don't order this anymore and this is Natto! Sorry to all my Japanese friends but this was something I just couldn't eat :)